September-October Message from the Superintendent:
about 1 month ago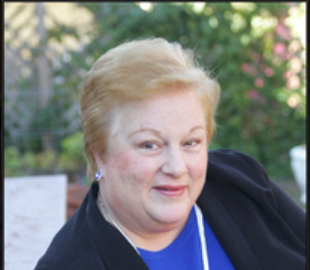 Dear Coalinga-Huron Community,
Now that we have completed all Back to School Nights across the district, I am pleased to report that teachers and classified staff are working hard to provide a stellar education for our students. I have been impressed by the vitality in the classrooms, the dedication of support staff and the white board configuration in most classrooms to help students navigate the classroom activities each day.
In addition, I want to acknowledge the fact that planning and implementation of the start of the 2015-16 school year began at each school site flawlessly! That is due in part, to the excellent principals and vice principals who worked to organize materials, rooms, schedules, etc. before school started, the teachers who returned to prepare their rooms for their new students, attend professional development opportunities, organize materials, receive class lists and collaborate with their peers and administrators to ensure everything was ready for the arrival of students. Equally important is the work of all of the classified support staff at the school sites, food service, transportation and maintenance &operations who serves as the backbone of our district. Thank you all!
At this time we are working hard to get Macbook Airs and IPads into the hands of our designated students. Technology rollouts are never easy but our IT staff is working diligently to make this happen along with the daily work tickets and myriad of other technology needs across the district. In addition, we are in the process of converting from Microsoft Outlook to Google for Education which will change our email and scheduling platforms and provide us with a suite of productivity tools for classroom and business collaboration.
Besides the technology devices for students and adopting a Google platform, we are also converting our phone system across the district to 21st century standards. If you experience difficulty connecting with schools or the district office by phone, it may be due to phone work being done to make the conversion. Please bear with us as we proceed with this process.
Many teachers in Coalinga and Huron have now completed the initial training of the Vantage Learning's My Access program which teaches students how to write. I look forward to the teachers taking their students to the computer labs twice a week, at schools all over the district, to rapidly increase the students' writing ability. So many colleges, universities and job locations complain that their students and/or employees cannot write well. We want to solve that problem and make sure that every graduating senior from CHUSD is highly skilled at writing.
Finally, please be advised that I have regular office hours at Huron Middle School (separate room in the library) every Wednesday beginning at 1:30 pm. However, if you would like to meet with me earlier on Wednesdays, please contact Stephanie LaPlante at (559) 935-7507 to set up an appointment. Otherwise you are welcome to drop in on Wednesday afternoons as needed.
As we move into Fall with the leaves changing, the weather cooling, and the days getting shorter, please know that your School Board Trustees are dedicated to your students, the CHUSD staff and community, to oversee and insure the very best educational opportunities for all. Please feel free to join us at our board meetings, the dates of which are listed on our web site. We are here to serve CHUSD students and encourage you to be a part of your school PTA, PTO or PTSA,
Boosters and all other activities that support the edification of our students. We need you to be a significant part of our efforts. Please join us!
Sincerely,
Helen K. Foster, Ed.D.
Superintendent