July-August Message from the Superintendent:
15 days ago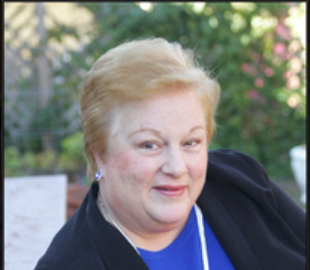 My name is Helen K. Foster and I would like to give a sincere thank you the Coalinga-Huron Board of Education for selecting me as the new Superintendent of Schools. I am grateful for the opportunity to join the wonderful communities of Huron and Coalinga in our shared commitment to provide every student with an excellent formative education and dynamic Career Technical Education (CTE) opportunities to assure college and career success. I would also like to thank the dedicated certificated, classified and management staff of CHUSD for their hard work in supporting and advancing student learning, and look forward to working together to build on the established successes in the district. Behind every successful student is a parent or caregiver who has devoted his/her heart and soul to enriching and sustaining the student's growth and development. Thank you to the families and the CHUSD community at large for all you do!
As I learn more about the district, I will share and celebrate with you our successes, and make you aware of the needs we face. Please be sure to check the monthly Superintendent's message on this website during the 2015-16 school year. In addition, I will be in your community--in the schools, civic organizations, churches, and businesses to meet and get to know you and see firsthand all of the special enrichment, interventions and support available to our students, and the stellar teaching in the classrooms. I will have weekly office hours in Huron and Coalinga to be available to parents, students and community members. Please check back on our website for those days and times. I look forward to a dynamic relation with you--the community-- as we move forward to providing every CHUSD student with great opportunities to excel in education and in life.
This year we will be focusing on priorities established during the 2015 Local Control Accountability Plan (LCAP) process that was the result of input from community stakeholders and the Board of Education. Did you participate in that process? If so, thank you for doing so. If not, please be an active participant in the process as we seek to align the needs of our students with the funding we receive from the State of California. In addition, we will continue to refine our focus on the Common Core State Standards (CCSS) which serve to support more in-depth student learning in preparation for success in the global economy and constant the evolution of technology. CCSS require our students to actively participate in the four C's—communication, creative problem-solving, collaboration and critical thinking. This means less memorization of facts, and more analytical inquiry and resolution.
One of the most exciting developments in the District is the re-institution of music at high school, middle school and now elementary level. Your School Board is doing an excellent job of supporting the enrichment and engagement of students, and as a trained musician, I am excited to see music at all three levels. As you may know, we are in the second year of a three-year roll out of an impressive Technology plan for the district. We look forward to elementary students using IPads, and middle and high school students using Macbook Airs.
My executive team will also be focusing on enhancing English Language learner curriculum support, and the use of technology to develop and enrich expository writing in elementary and middle schools in conjunction with Common Core State Standards. We are rolling out the new math adoption which was specifically chosen to focus student math achievement on CCSS.
Lastly, I am keenly interested in looking at equity across the district in terms of teaching and learning, and opportunity. I look forward to working with you and welcome your input, questions and feedback. Please feel free to come see me in Huron or Coalinga at your convenience. Together we will make this a great school year in CHUSD!
Best Wishes,
Dr. Helen K. Foster
Superintendent of Schools