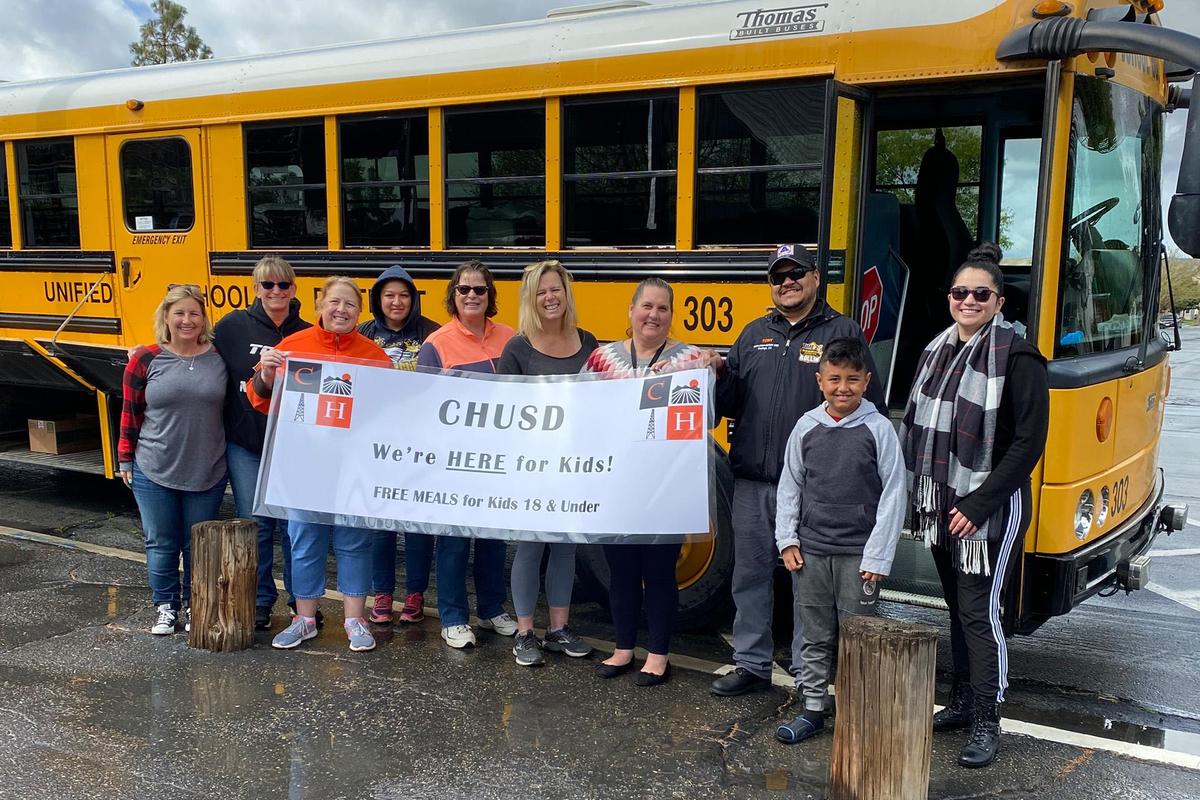 WELCOME TO COALINGA-HURON UNIFIED SCHOOL DISTRICT
Our district is made up of two communities, Coalinga which is located about 12 miles west of I-5 in Fresno County, and Huron which is located about 12 east of I-5 in Fresno County.
The two cities comprise our joint unified school district which is governed by our Board of Education/Governing Board. Our Board is made up of 5 trustees—2 from Huron and 3 from Coalinga based on the respective student populations. The Board members are publicly elected and they have administrative and management oversight and set policy for the whole district.
Coalinga-Huron Unified School District is committed to advancing the District's mission to provide the best education and career opportunities to all students. We serve nearly 5000 students and our successes must be credited to the collaborative efforts of school personnel, site and district administration, parents, students and community members.
These are exciting times in CHUSD. Teachers and classified staff are receiving meaningful professional development related to new curricular materials and instructional practices this year. Last year we launched an on-line writing system called My Access which resulted in a significant increase in student achievement scores in writing. This year we launched the Sobrato Early Academic Language (SEAL) program in TK, K and 1st Grade in Huron. The teachers, students, staff and parents are enthusiastic and energized by the amazing program. It will be launched in Coalinga in Fall 2017.
We are working hard to develop student achievement data that measures academic growth in the areas of English Language Arts, Math and other subject areas beginning in Transitional Kindergarten through 12th grade. All indicators are pointing in a positive direction for CHUSD, including increases in student learning as measured by the California Assessment of Student Progress and Performance (CAASPP). Through our LCAP process we are focusing resources on the needs of all of our students including our targeted sub-groups. We are expanding our Career Technical Education capacity to ensure that all of our students have access and preparation for high school, college and career.
In Coalinga-Huron Unified School District we invest in our children by investing in the people, programs and facilities of our great district. We are always looking for parent and community volunteers to serve on important district committees and activities. Please contact our district office if you would like to help change the lives of our precious students in CHUSD.