DEPARTMENT OF TRANSPORTATION SERVICES MISSION
In assisting our Superintendent, Lori Villanueva, the CHUSD Department of Transportation employees are driven to provide CHUSD students with the highest degree of safety while riding our school buses.
We provide service with the utmost care and diligence while upholding the standards of the Coalinga-Huron Unified School District; the Transportation Codes of the California Department of Education, California Traffic laws enforced by the California Highway Patrol, the rugged requirements of the CA Department of Motor Vehicles as well as abide by the United States Department of Transportation rules and regulations.
TRANSPORTATION / BUS INFORMATION
CHUSD Transportation Department's supporting role in the school district is to provide safe, comfortable, reliable and timely student transportation to qualified students. The school bus driver's foremost goal is to implement and maintain an environment in which students, staff and parents feel safe and secure.
Fulfilling this mission includes:
Ensuring an effective, efficient and safe transportation program for all eligible riders.

Providing seamless service with the utmost care and diligence while upholding the highest standards of the Coalinga-Huron Unified School District.

Taking pride in being an integral part of the academic success of CHUSD students, and endeavor to provide a warm welcome in the morning, and a supportive send-off in the afternoon.

Affording staff and students safe, clean, reliable transportation.

Maintaining the district fleet and buses to the highest standard of safety.

Ensuring CHUSD drivers are highly trained and certified.

Maintaining required safety and maintenance records for both drivers, school buses and white fleet.

Inspecting charter buses according to California Law.

Hosting annual evacuation bus drills on all route buses.
CHUSD DEPARTMENT OF TRANSPORTATION BUS RULES
Please note: Students transported by CHUSD Transportation Department are under the authority of the school bus driver and the Coalinga-Huron Unified School District policies while aboard the school bus.
Buses have cameras to record both video and audio. School administration will review tapes if a concern arises. Violating bus rules may result in short- or long-term suspension from riding the bus, and families will need to arrange their own transportation for their student. To promote safety and well-being, students are expected to follow all bus rules while riding.
BUS RIDER TIPS:
The times listed for routes are estimated times, times could change due to traffic, weather, etc.

Students should be out at their stop five minutes before the scheduled time of bus arrival

Because of the variables on each route, there is always a five-minute buffer, before and after the scheduled time, as no bus can be exact every day
THANK YOU FOR SUPPORTING OUR MISSION OF SAFELY TRANSPORTING CHUSD STUDENTS!
LET THE GOOD TIMES ROLL.
Have questions please call or email CHUSD Transportation,
we would like to help ...
PHONE #: 559-935-7519 Email: aalvarez@chusd.org
1. Register for Bus Ridership
2. School Bus/Van Route Information
3. Repair: Golf cart, gem car, machinery, lawn mowers
4. Directions to Activities (Google Maps works too!)
5. Any accident/incident involving a moving CHUSD vehicle or cart
6. Change in your DMV status: i.e. accident or tickets
7. Looking for a career change
8. School Bus arrival/departure traffic control from site
9. SPED Bus Information on pick up times and drop off times
10. Late bus arrivals
11. Bus Hive access or Questions: If you need to reserve a bus, van or vehicle for any type of trip
12. All things Transportation
13. Weather reports, road conditions, emergency vehicles on the road, lost children, and most other questions please call we will help you to the best of our abilities!
Please Note: ALL students must re-register each school year even if they were a previous bus rider. Please complete by July 31, 2023 to allow time for routing. Thank you for your cooperation.
Tenga en Cuenta: TODOS los estudiantes deben volver a registrarse cada ano escolar. Incluso si fueron estudiantes anteriores del autobús. Por favor, complete antes del 31 de julio de 2023 para dar tiempo a la ruta. Gracias por su cooperación.
For More Information about Bus Ridership, please call 935-7519
ROUTE INFORMATION
Please call the Office 935-7519
Please be at Bus Stop 5 minutes before leave time or you may miss the bus.
To a fabulous school year!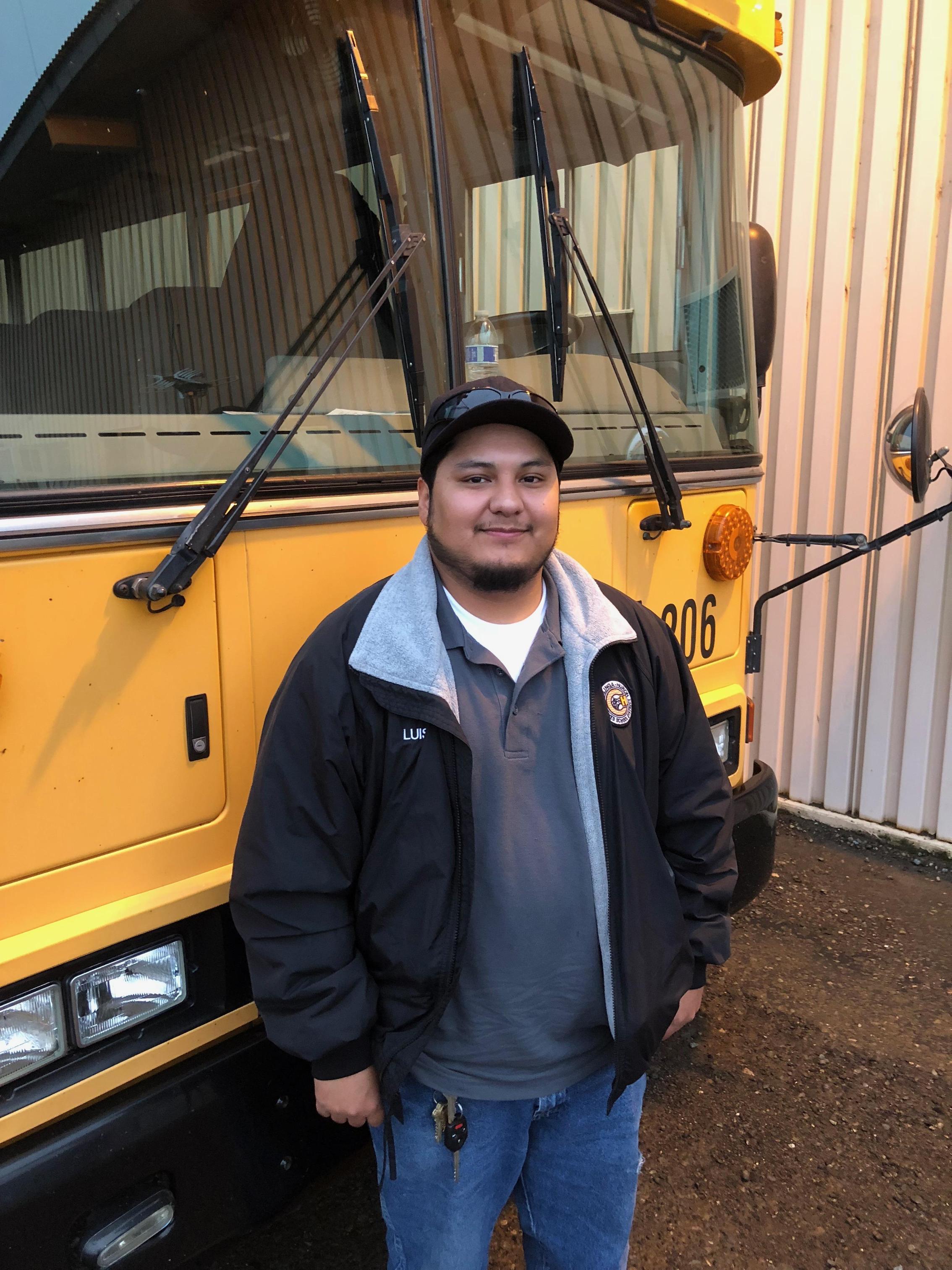 CHUSD TRANSPORTATION OFFICE
1512 SUNSET STREET, COALINGA,CA 93210
PHONE: 559-935-7519
Office Hours for 2023-2024 SCHOOL YEAR:
Monday thru Friday: 6am-4pm
SUMMER HOURS:
Monday thru Friday: 6am-2:30pm
CHUSD 2023-2024 TRANSPORTATION STAFF, Director of Transportation Services
Amy Alvarez, Transportation Operations Assistant

Albert Oliva, Lead Mechanic

Jeremy Diedrick, Mechanic

Charles Loveall, Mechanic

Matt Wilson, Mechanic
CHUSD BUS DRIVERS:
Dodie Valenzuela Steve Hosman Luis Oliva Randy Chastain Jacob Kahikina Antonio Sanchez
Julian Rodriguez Fame Ramos Juan Llamas Ramon Ruvalcaba Isidro Magdaleno
Alcario Sanchez Ricardo Ruiz Maria Meza
SUB - BUS DRIVER:
Paul Odhal
Van Drivers:
Charlene Richardson Gabriela Melendez -Rocha